The Best Utah Wedding Videographers
Updated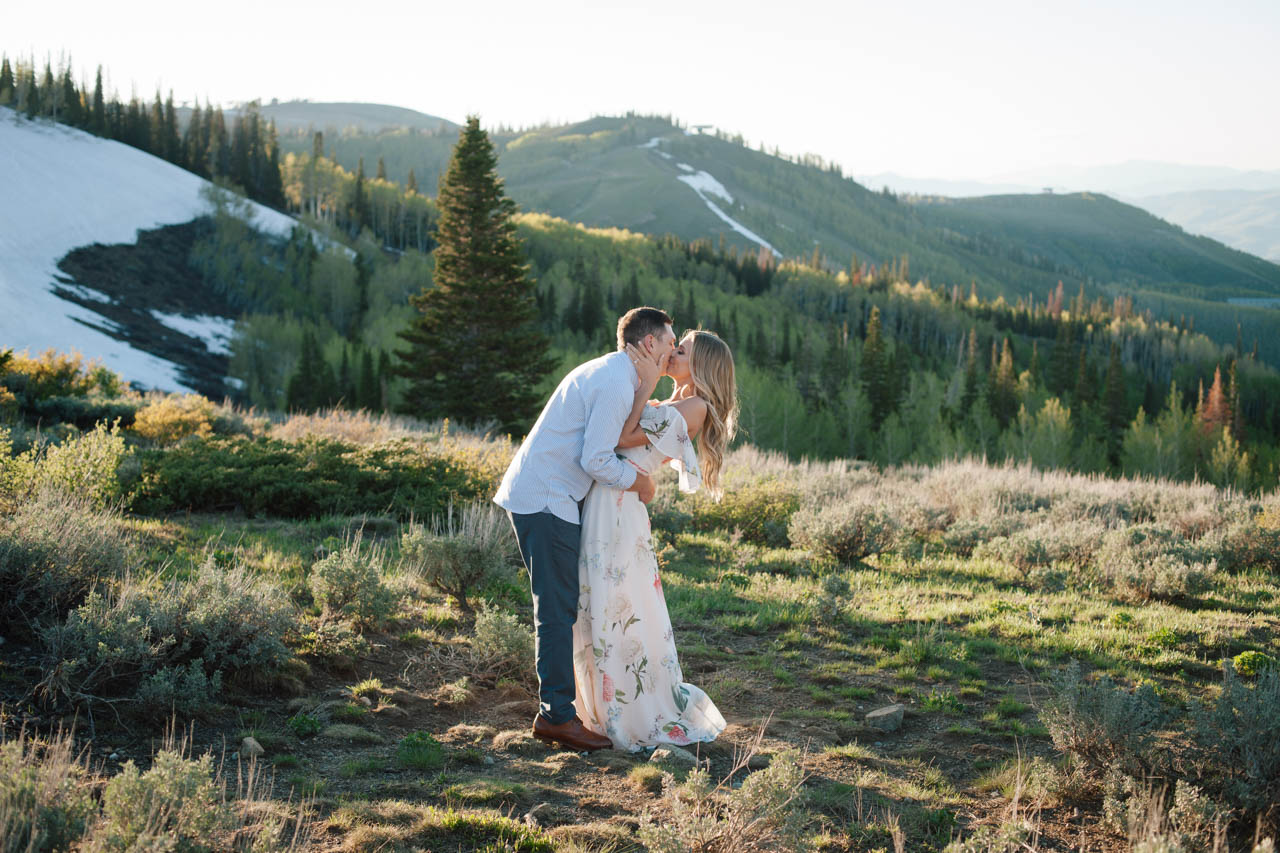 Having a great wedding video to look back on is something you definitely won't regret. There's something about seeing all those beautiful moments in motion, with music and voices from your day, that never fails to tug at the heartstrings. Video coverage of your wedding is important in the same way that the photos are. It's one of the best keepsakes of your day, and will only become more meaningful as time goes on. Read on for more information about what to look for as you search for a wedding videographer and to see my recommendations for great Utah videographers.
Some Things to Consider About Wedding Videography
You want someone who knows their stuff to capture your wedding video. Be sure to hire a professional who has experience filming weddings. Read reviews, and look over their style to make sure their look is a good match. Meet with them in person to get a feel for their personality and presence too.
Video Style
From the coloring to the editing, your videographer's style will define the look and feel of the end product you get. Make sure to watch plenty of wedding videos from different videographers to see what you like. There are two main aspects of the style. First is color. Do you like colors that are true to life, or do you prefer muted vintage tones? Make sure the videographers you are considering match the look and feel you want.
The second important aspect of style is the editing style. This refers to how the finished video is put together. Some videographers take a more documentary approach, capturing things as they happen and presenting them in chronological order. Others will cut back and forth between different parts of the day, and overlay spoken words from your vows or toasts to create more of a story. This is often known as a cinematic edit. See which styles you like and ask questions about which approach the videographers you're considering prefer.
Final Product
The hours and hours of footage a videographer will capture on your day can be put together in a multitude of ways. Most videographers will create a shorter, polished video that ranges from three to twenty minutes long. This is usually the main video deliverable. The wedding video is often set to music, but it can also incorporate recorded voices from important moments of your day.
In addition to the main video, some videographers will also create a short one minute teaser for you to share on social media. Other videographers also deliver the full footage from your day, uncut. Think about which formats are most important to you, and what you see yourself watching and enjoying most over the years.
As you look at videographers, make sure you watch wedding videos from a variety of real weddings they've filmed. This will give you a better sense of their approach than their reel, which cuts together video from many different events.
Collaboration is Key
Your videographer will have to work side by side with other members of your wedding team, especially the photographer, to capture key moments. It's great if your photographer and videographer have worked together before. That way you know they'll get along and be able to easily work around each other during those important moments. Ask your photographer for videographer recommendations, or vice versa.
Aerial Drones
Many videographers offer to capture shots of your wedding day from the air using a drone. These can be incredibly dramatic and cool images to add into your video, especially if you're getting married somewhere that features Utah's amazing mountains and scenery. Before getting your heart set on including drone footage, be sure to check with your venue about any potential regulations that might forbid drones in the area.
You'll also want to go over the day's schedule with your videographer to set aside an appropriate time for drone filming. It might be best to plan for them to come early to capture the drone shots before the day gets going. Unless your videographer brings a second shooter to assist them, they'll need to be completely focused on the drone while it's up in the air. This means they won't be available to capture any moments that might happen during that time.
My Picks for the Top Wedding Videographers in Utah
Utah is home to some amazingly talented videographers. These folks are experienced professionals who are a pleasure to work with. You're sure to find a great fit for your wedding videography among this list.
Chris McClain
Visit Website
Chris McClain is an experienced filmmaker who knows that your wedding is a once in a lifetime event that deserves to be captured with heart. He is both fun and professional, and has devoted over ten years to shooting weddings full time. He has been awarded "Best of State" five times and has captured weddings right here in Utah and around the globe as well.
Location
Based in Salt Lake City, UT
Cost Information
Most couples spend around $5,000
Additional Options
Destination Weddings
Luke Porter
Visit Website
Luke Porter is always a delight to have around. He fits in with any group, and can be right in the action while staying unobtrusive. Luke's style blends adventurous fun with classic imagery. He will capture your wedding day through moments big and small, embracing the fun and emotion of your love story.
Location
Based in Salt Lake City, UT
Cost Information
Starting at $1,950
Most couples spend around $3,950
What's Included
Planning Session, First Look (2 hour pre-wedding session), 7 hours of wedding day coverage, Wedding Day Highlight (5-8 minutes), Ceremony & Toasts footage
Additional Options
Destination Weddings, Off-Season Discounts, Cinematic Pre-Wedding Films, 2nd Shooter, Personalized USB for delivery, Drone Footage
Kale Fitch
Visit Website
Kale Fitch has over a decade of experience filming weddings in Utah. He focuses on content, creativity, and telling your story through emotion and moments. His films start with you; your unique personalities and love story are central to his approach. Kale is an artist who blends classic style with a cinematic approach.
Location
Based in Salt Lake City, UT
Cost Information
Most couples spend around $3,500
Ryan Hinman
Visit Website
Ryan Hinman creates wedding videos that are classic rather than trendy. He wants your wedding film to be a timeless keepsake you can enjoy for the rest of your lives. His style is clean and natural. Ryan has over ten years experience filming weddings in Utah, and he tells a fresh story with each wedding by letting everything unfold naturally without intruding on the moments.
Location
Based in Salt Lake City, UT
Cost Information
Most couples spend around $2,000
Additional Options
Highlight Video, Multiple Cameras, Raw Footage, USB or BluRay delivery
A Love Story
Visit Website
A Love Story captures weddings in a candid, emotional way. The films are a beautiful keepsake that captures the story of your day. Beyond providing a great product, A Love Story is also dedicated to doing so in an affordable way.
Location
Based in Salt Lake City, UT
Cost Information
Starting at $699
Most couples spend around $1,399
What's Included
Highlight Video, Raw Footage
Additional Options
Multiple Cameras, USB delivery, Drone Footage