The Best Utah Wedding Planners
Updated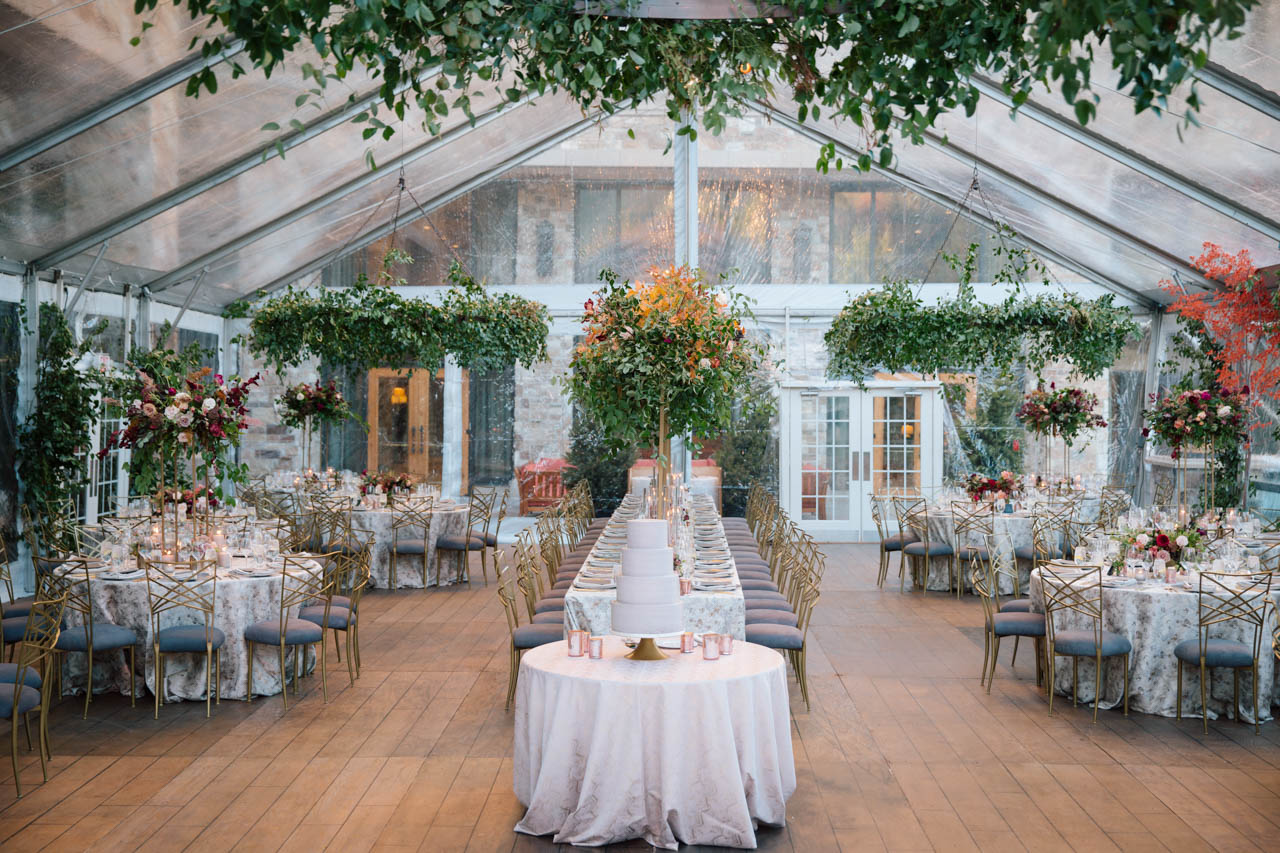 Unless you're a professional event planner yourself, chances are your wedding is the biggest party you've ever put together. There are so many moving parts and things to consider. It can get overwhelming! Place settings, timelines, and seating charts. Oh my! This is where hiring a wedding planner can be an absolute godsend.
Though you can of course pull off a wedding without the help of a planner, many couples find themselves wishing they had someone to help handle the details and take some of the stress off of their shoulders. I've never spoken with a couple who regretted hiring a professional wedding planner.
Wedding planning services come in many tiers. A full service planner and designer will help from the very beginning of the proces. They'll work with you to create a cohesive look and feel across all the design elements of the day, help you find and book vendors, make sure everything gets accomplished on time, and coordinate throughout the wedding day itself. You can also hire a planner for partial services, or just for the month of the wedding. Give some thought to the amount and type of help you'd like with planning your wedding.
Tips to Help you Choose a Wedding Planner
Hiring a wedding planner will save you countless hours of stress as you prepare for your big day. They will be a huge part of the whole process, so it's important to find someone whose vision and style you trust. These are some things to consider as you search for your wedding planner.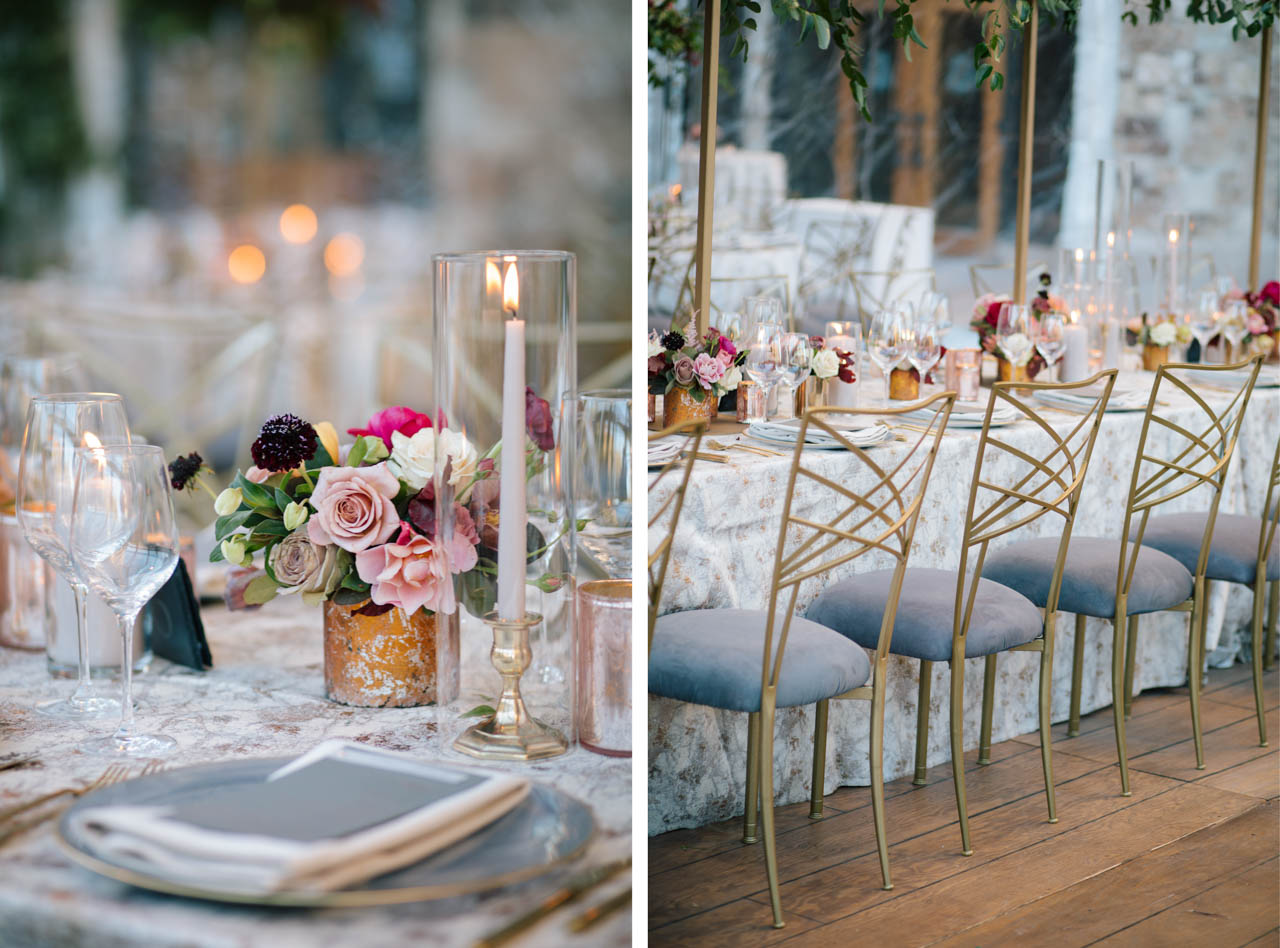 Go With a Professional
Many wedding venues, caterers, florists, and other specialized vendors may offer some level of design consulting or coordination. Those can be helpful, but they are no replacement for the level of expertise and personal attention you'll receive from a dedicated professional wedding planner.
You may also have friends or family members offering to help you plan and execute the wedding. It's wonderful to have that love and support, but before you take them up on it, you should really consider whether you want to saddle them with those responsibilities. Yes, you'll save some money, but wouldn't you rather your loved ones be able to relax and enjoy the day rather than worrying about setting up decorations and staying late to clean up? It's also really important to consider whether allowing them to take on planning responsibilities could do damage to your friendship or relationship. How will you handle disagreements and creative differences if your planner also happens to be your best friend?
If your budget allows for it, there's no substitute for working with a wedding planner. They will be able to guide you through the entire process, keep you on track with which tasks need to be accomplished when, and design a day that fits your style and personality perfectly. A planner will be able to suggest creative ideas and solutions you may never have considered on your own. Working with a professional will make the entire wedding planning process painless, and take away so much of the stress you might otherwise feel.
Find a Good Personality Match
Your wedding planner is one of the vendors you'll have the most consistent ongoing contact with throughout your months of wedding planning. It's a very close relationship. Because of this, be sure you choose someone whose personality meshes well with yours. When you first meet with a potential planner, ask yourself whether you feel heard by them, how well you communicate together, and whether they seem to understand your vision for the wedding.
Style is Key
Just like every couple has a different style in mind for their wedding, every planner has a different design aesthetic. Your wedding planner will be able to personalize their own design style to match the look and feel you want for your day, but you should still make sure your styles are a good fit.
It's okay if you don't have a clear vision of the look you want for your wedding yet. After all, that's part of why you're hiring a wedding planner! Ask to see their portfolio of photos from weddings they've designed to make sure you like what you see. Since each day is different, you're not looking for cookie cutter style here. Just make sure you connect with the overall look. If you've already got a clear vision of the design you want, show some photos and ideas to your planner. That way you can see if their style is a good match for yours.
Don't Forget About the Nitty Gritty Details
Once you've found someone whose style and personality are a good fit for you, it's time to dig into the details. Work with them to determine what level of service is best for you. Do you want a complete planning package where they handle everything from the start, including booking vendors? Go with a full service or complete planning package. Would you prefer to stay hands on with the wedding planning process, but need some help from a professional along the way? Partial wedding planning services might be just what you need. Are you going to take care of all the planning, but want to hand things off to someone else the month of the wedding for finalization? That's day-of or month-of coordination. Make sure you are clear on what your planner will and won't be providing. Read the contract, and keep an open line of communication with them throughout the process. They are there to help!
My Recommendations for Wonderful Utah Wedding Planners
These are some of the best Wedding Planners in Utah. I've had the privilege of working hands on with many of them, and have been so impressed by their attention to detail and their beautiful style. They can customize their services to fit your needs and will help you create an unforgettable event.
Confettiology
Visit Website
Confettiology is a boutique celebration company run by Megan Chytraus. Her enthusiasm for events, fabulous style, and attention to detail set Megan apart. She and her team can handle everything from design and execution to day-of coordination. She will help you through every step of the process and bring your wedding to life in the most beautiful way. Confettiology even offers in-house rentals to add some flair to the decor. I have had the privilege of working with Megan on many weddings over the last ten years, and each day she's designed and planned has been gorgeous.
Location
Based in Salt Lake City, UT
Additional Options
Event Rentals
Harvest Moon Events
Visit Website
Harvest Moon Events is a full service event planning company based in Park City. Kasey Stanislaw and her team have ten years of experience and can pull off any event, big or small. They are experts at creating memorable events in the mountains.
Harvest Moon Events can be a one-stop-shop for full planning services from day one, or fill in the gaps where you need a little extra help. They even offer floral design services and decor rentals. Working with Harvest Moon is always a delight. They are professional, approachable, and enthusiastic about creating the event of your dreams.
Location
Based in Park City, UT
Cost Information
Starting at $2,600 for week-of wedding coordination
Starting at $5,500 for complete event planning
What's Included
Venue and Vendor Recommendations, Design and Planning Consultation, Wedding Week Coordination, Ceremony Rehearsal, Detailed Timeline, Setup, Tear Down
Additional Options
Floral Design, Event Rentals, Signage and Calligraphy, Vendor Negotiations and Contracts, Venue Walkthrough, Planning Checklist
Michelle Leo Events
Visit Website
Michelle Leo is a nationally recognized luxury event planner based right here in Utah. She and her team focus on small details with big impact and on bringing their clients' personalities to life. The MLE team will take the time to get to know you one-on-one so that they can provide a truly personalized experience for you. Trust them to handle all the details and you won't have to worry about a thing.
Location
Based in Salt Lake City, UT
Cost Information
Starting at $3,000 for month-of coordination
Starting at $9,500 for partial planning
Starting at $12,500 for full wedding planning
What's Included
Budget Analysis, Day-of Coordination, Event Design and Planning, Guest List Creation, Timelines, To-Do Lists, Vendor Referrals, Ceremony Rehearsal, Setup, Tear Down
Additional Options
Destination Events
Hoopes Events
Visit Website
Hoopes Events is a Utah wedding mainstay. They have been planning and executing beautiful weddings here for many years, and bring a high level of professionalism and expertise. You can choose between full service wedding planning where Hoopes events takes care of every detail, partial wedding planning where they give you help throughout the process, or day-of coordination only where they make sure things go smoothly on the wedding day.
Location
Based in Salt Lake City, UT
Cost Information
Starting at $1,500 for day-of coordination
Starting at $2,000 for partial planning
Starting at $4,000 for full wedding planning
What's Included
Budget Analysis, Day-of Coordination, Event Design and Planning, Guest List Creation, Timelines, To-Do Lists, Vendor Referrals
Additional Options
Multi-day Events, Destination Weddings, Huge Selection of Decor Rentals, Tents, Furniture, Dance Floors, Signage