The Best Utah Wedding Photographers
Updated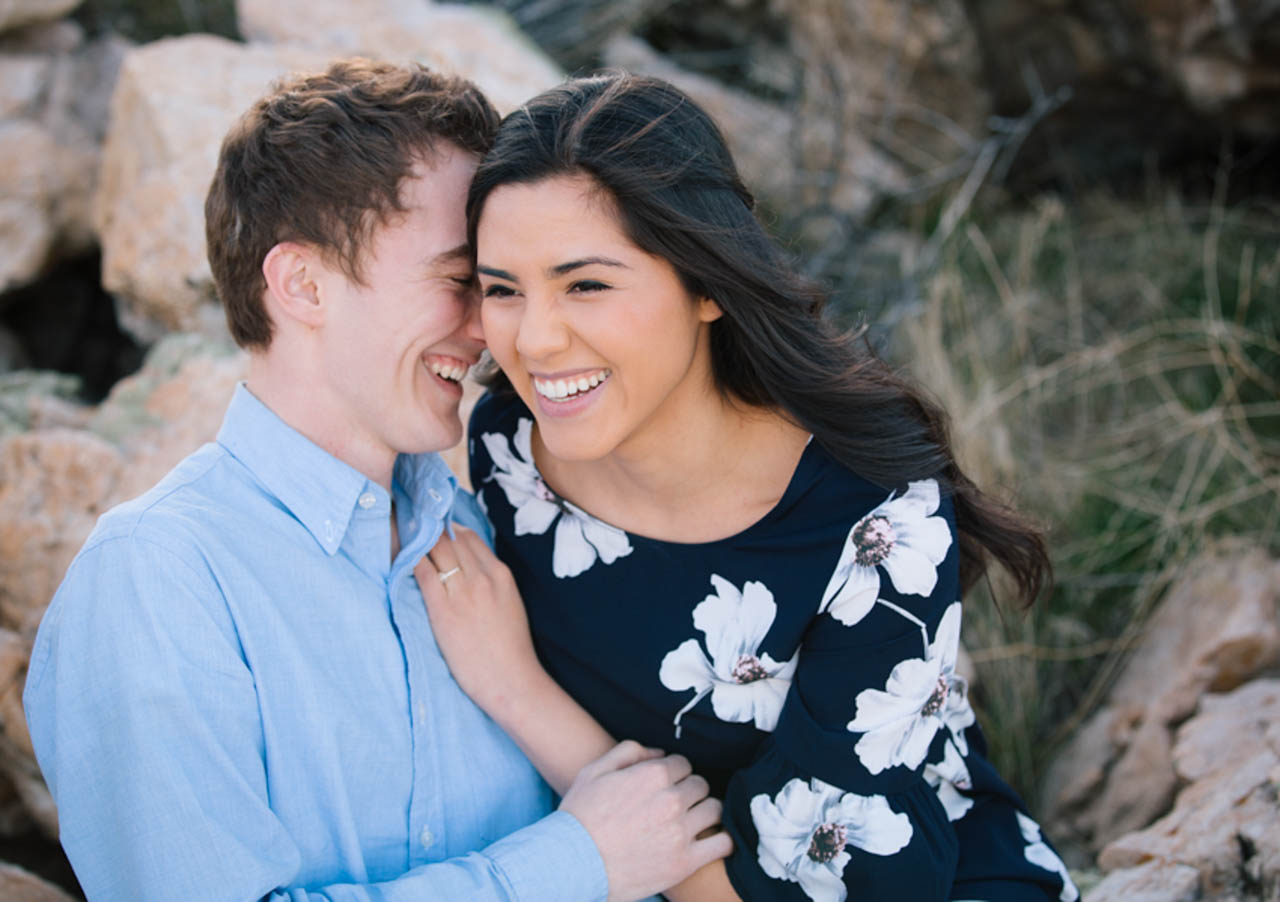 I may be biased here, but I believe that your wedding photographer is one of the most important vendors you'll choose for your wedding. After the wedding, your gown and suit will go into a closet, the flowers will wilt, and the food and cake will be long gone. The thing that lasts the longest and keeps all those other details alive is the photos. They are the portal that will allow you to go back and remember your wedding day for years to come. Not only how beautiful you both looked and how gorgeous all the details were, but who was there to hug you after the ceremony, to laugh and cry during the toasts, and to share all the moments with you. Your wedding photographs are a treasure that will grow in meaning as time goes on.
Some Things to Consider About Wedding Photography
Because wedding photography is so important, be sure you are thoughtful about your choices. Hire someone who is a real professional with experience shooting weddings. Read reviews, and look over their style to make sure their look is a good match. Meet with them in person to see if their personality will mesh well with yours and that of your group.
Photographic Style
Photographers are technical pros, but they are also artists. They'll be making choices about composition, timing, posing, and editing that affect the way your photos look. As you search for the right wedding photographer, zero in on style first. Do you like bright, saturated photos? Do you prefer vintage warm images? How do you feel about black & white photos?
Pore over wedding photos online and in magazines to see what stands out to you. Then, search for photographers in your area whose images have a similar look.
Real Wedding Photos
A photographer's portfolio is a great place to get a general sense of their style and approach. If you like what you see, ask to look at some complete wedding galleries too. That will give you a better sense of how they capture a day from start to finish. It's more telling than their collection of the thirty best photos they've ever taken.
Beware Photo Trends
Before you opt for the latest instagram filter inspired photo style, consider how that look will hold up over time. In my decade plus as a wedding photographer, I've seen a lot of trends come and go. First, there was the overly saturated bright look. Then, vintage looking photos with a yellowish hue. Now we've been into a dark & moody look for the last few years. These different trendy styles can be a lot of fun, but they can also make your photos look dated very quickly.
Though your wedding photos will of course end up looking like a reflection of the time in which they were taken, I believe that clean, bright, and natural color with a mix of black & white images are the most timeless and classic. Those types of photos stand the test of time.
What to Look For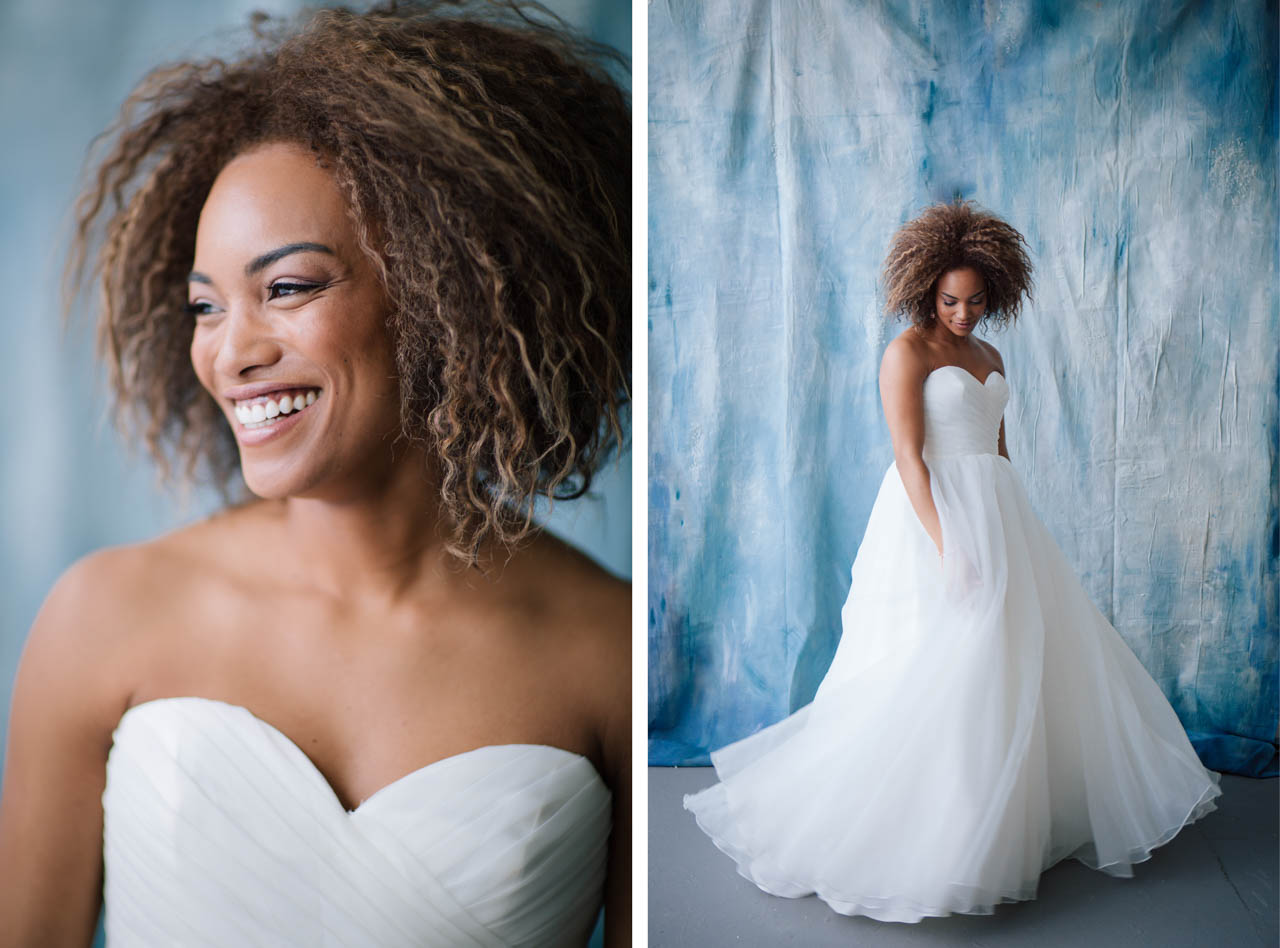 You don't get a redo on your wedding day, so it's really important to work with a photographer who you trust to capture it well. Look for great candid moments, natural looking poses, in-focus images, and varied subject matter. A wedding is much more than just posed portraits and detail shots. You want your photos to capture the setting, mood, and moments of the day in an authentic way.
All of those aesthetic details are important, but you also want a photographer who will handle things professionally. It might sound funny, but taking photos is only a small part of what it means to be a good wedding photographer. A photographer also needs to be an excellent communicator, well organized, calm, collected and able to adapt to last minute changes, a pro at managing memory cards and data backups to keep your images safe, and a client experience expert. Reading reviews or asking for referrals are really important here. Those recommendations from real couples will help you to know that the photographer you're considering can offer more than just pretty photos.
Experience is also important. Ask how long the photographer has been in business, and whether they've photographed many weddings. It's in no way a deal breaker, but it can also help to know if they've ever worked at your specific venue.
Get Personal
Once you've narrowed down your selection of photographers and reached out to make sure your date is available and that their packages will work for your budget, find a time to chat on the phone or meet in person. The photographer will be right there with you throughout the day, so you want someone whose personality you enjoy and connect with. The photos will be much better if you feel comfortable with the person on the other side of the camera. Doing an engagement or bridal shoot with your photographer beforehand is another great way to get comfortable working with them and to see how they work.
Don't Compare Apples to Oranges
Though you shouldn't base your photography decisions purely on price, it's inevitable that the cost will be a major factor in your choice. After all, everyone has a budget to work with. Every photographer has a different approach to pricing. Some have full packages that might include multiple pre-wedding shoots and wedding day hours along with albums, second shooters, etc. Some start with basic coverage and add from there to allow for more customization.
Before you start comparing prices, be sure you know what's included in the price. Sometimes, the best deal is actually a terrible deal because you'll end up paying for all kinds of extras or regretting your choice to hire someone who doesn't know what they're doing. Ideally, you should already know more or less what you want from your photographer in terms of pre-wedding sessions, wedding day hours, final edited images, and extras like printed albums. See if you can get a quote from the photographer for exactly the coverage you're looking for. That will allow you to truly compare your options side by side. Find out if you should expect any extra charges, and don't forget to factor in sales tax and a tip.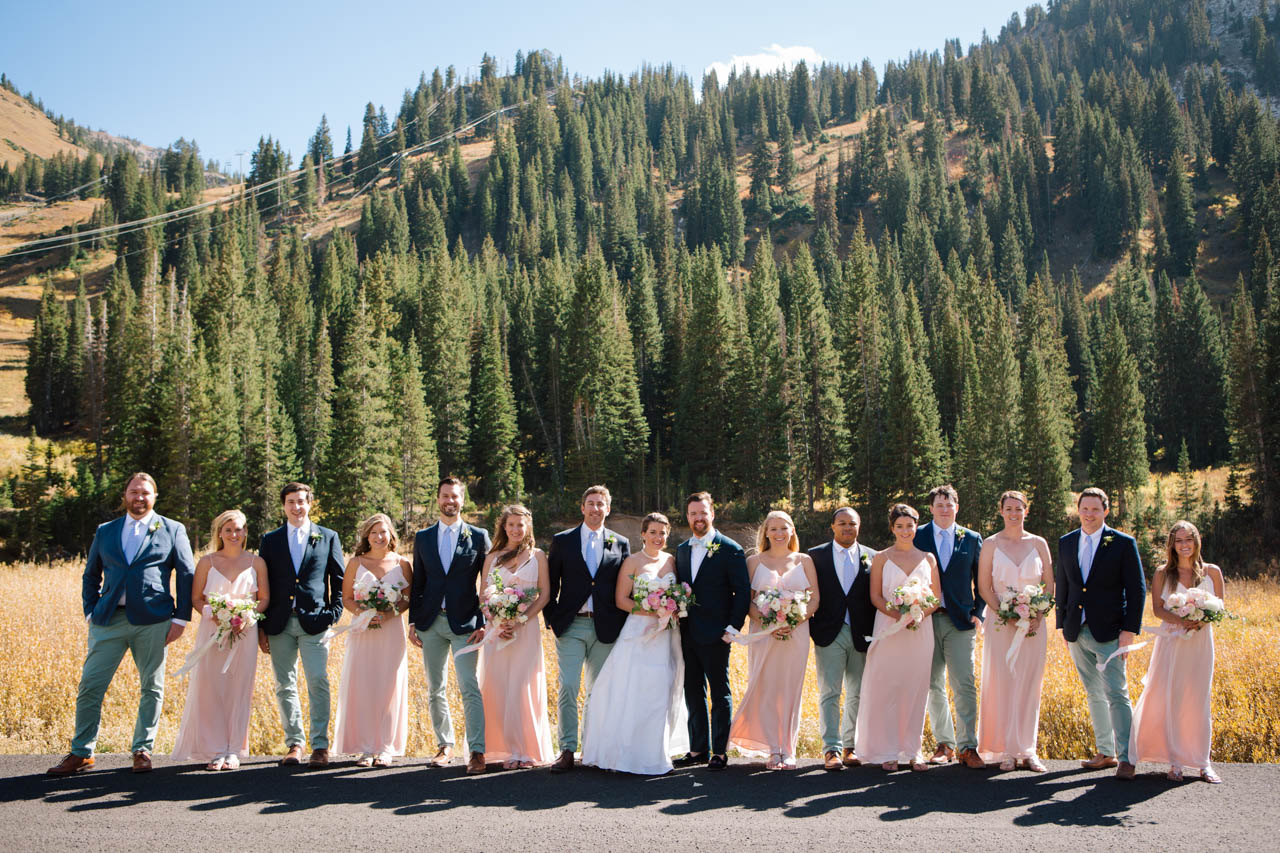 My Picks for the Top Wedding Photographers in Utah
Utah is brimming with so many wonderful photographers. There's someone out there for every style, personality and budget. Being a wedding photographer myself, I'm pretty picky when it comes to who I recommend. These Utah Wedding Photographers are true professionals with plenty of experience and great style.
Claire Marika Photography
Visit Website
I'm Claire. I have over ten years of experience photographing weddings, and I've worked obsessively to fine tune every part of my process to delight my clients. You can learn more about that by reading the 100+ five star reviews my wonderful couples have left for me on WeddingWire.
I have a passion for life and love that drives my photography. My style is clean, bright, and natural. I'm organized and flexible. I know when to take charge to wrangle groups or tell you how to stand for portraits, but I can also melt into the background to catch intimate moments without intruding on them. My goal is to tell the story of your wedding day and your love through a broad variety of photos. Candid moments, detail shots, epic scenery photos, naturally posed portraits, and photojournalistic captures. I am honored to make timeless images about life and love.
Location
Based in Salt Lake City, UT
Cost Information
Starting at $1,800
Most couples spend around $2,800
What's Included
High Resolution Photos, Digital Files, Copyright Release, Editing, Online Proofing Gallery, Flexible Locations, Local Travel
Additional Options
Engagement Sessions, Bridal Sessions, Destination Weddings, Handmade Flush Mount Albums, Video Coverage, Second Shooters, Prints, Canvases
Heather Nan
Visit Website
Heather Nan is an artist with light and color. Her images capture emotion and beauty in a timeless way. She is calm and confident, and brings many years of experience to her work. Her images have been featured in both national and local publications. She is a hybrid photographer, meaning that she shoots both digitally and with film. She is also extremely focused on her clients. She communicates with them before the wedding to make sure she knows how to best serve them and makes sure that they can relax and enjoy the wedding day with the people they love.
Location
Based in Salt Lake City, UT
Cost Information
Pepper Nix
Visit Website
Pepper is an award winning photographer who has been serving Utah for many years. She is a true professional with a clean style and a contagiously fun personality. She's won the "Best of State" award for many years, and her photos have graced the pages of countless wedding publications. Rest assured that if you work with Pepper, every detail will be handled with professionalism and energy.
Location
Based in Salt Lake City, UT
Cost Information
Starting at $2,000
Most couples spend around $4,500
What's Included
High Resolution Photos, Digital Files, Flexible Locations
Additional Options
Engagement Sessions, Bridal Sessions, Flush Mount Albums, Prints, Canvases
Jessica Kettle
Visit Website
Jessica Kettle has been photographing weddings since 2008. She is kind and professional, and her style is absolutely beautiful. She has a clean natural look with bright whites and creamy tones that is so beautiful, she creates editing presets for other photographers to get the same look. Beyond the editing style, her images have wonderful energy and authentic emotion.
Location
Based in Salt Lake City, UT
Cost Information
Contact Jessica for pricing details
Eden Strader
Visit Website
Eden's style is one of a kind. She combines the clean aesthetic of editorial photography with bold colors and bright light. Her motto is "bold imagery for the modern romantic", and it couldn't be more spot on. She has a unique talent for capturing energy and romance in a whole new way.
Location
Based in Salt Lake City, UT
Cost Information
What's Included
High Resolution Photos, Digital Files, Print Release
Additional Options
Engagement Sessions, Bridal Sessions, Destination Weddings