The Best Wedding Hair and Makeup Artists in Utah
Updated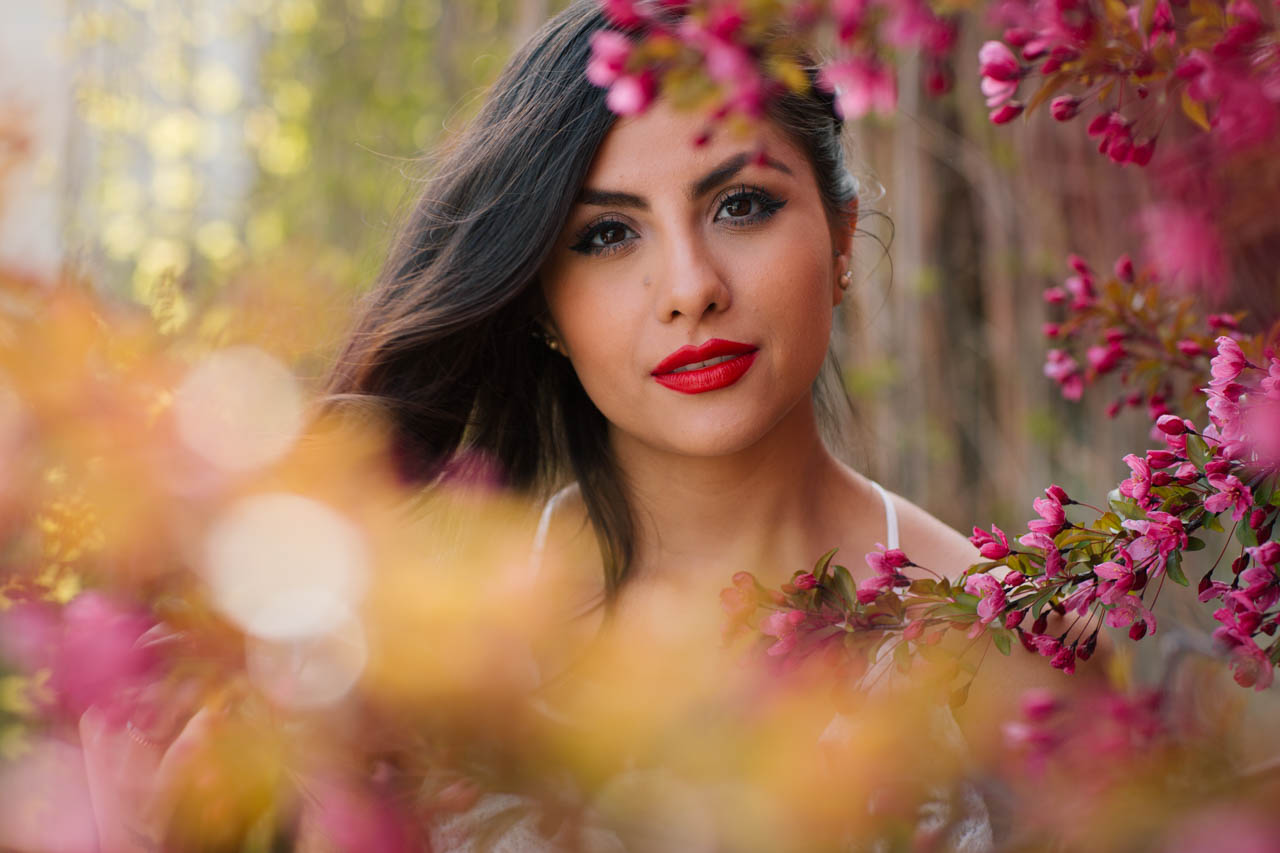 Your wedding day is your chance to feel like a celebrity. After all, everyone is there to support you and your love! Whether you love the spotlight or hate being the center of attention, it's important that you look and feel your best on your wedding day. Professional Hair and Makeup will go a long way toward taking that pressure off of you and helping you look and feel like the absolute best version of yourself. Even if you don't normally wear much makeup or do your hair, your wedding is not the time to skip out on professional styling. Good hair and makeup artists will be able to take your personal style preferences into account and create a bridal look you'll absolutely love. Don't forget, you'll be looking back at your wedding photos for decades to come. It would be a shame to have regrets about your look on the big day. Here are some things to consider as you settle on a hair and makeup look and choose your beauty team, as well as my recommendations for the best artists in Utah.
What you Should Know About Wedding Beauty
Consider Your Personal Style
Your wedding as a whole will be an expression of your own personal style and tastes, and your beauty look is no exception. These are a few things you should keep in mind as you think about the style of hair and makeup you'd like.
First, how do you approach your beauty routine in your regular day-to-day life? Do you love to get glammed up for a date night, or do you go for a more low-key look most of the time? You want to look and feel like yourself on your wedding day, so you probably shouldn't go for a hair or makeup style that is wildly different from your norm. That said, you definitely want to be polished up and feeling gorgeous! Consider a look that is an amped up "wedding" version of what you normally like. Look at lots of inspiration online, and try to look at styles on people who have similar hair color and skin coloring to you.
Next, consider the overall style of your wedding. Is it an elegant ballroom event, or a relaxed backyard bash? You'll want to adapt your style to the level of formality and the setting. Super heavy makeup might not feel right for an outdoor summer event, just like a boho hairstyle might not match a black-tie event.
Also, don't forget to take your dress, veil, and jewelry into account. One type of hairstyle may work better than others for certain necklines. If you have a huge ball gown skirt, you may want to emphasize your hair or lips more than usual to balance the look. If you plan to wear a long veil, you want to choose a hairstyle that allows it to be fastened securely into your hair. You don't want to constantly worry about your veil falling out.
A great hair and makeup artist will be able to take all of these factors into account, along with your own preferences, and make you feel like a queen on your wedding day.
The Importance of a Trial Run
No matter how much pinterest scrolling you do, it will be hard to know exactly what look you'll end up loving until you try it out. That's why it's vital to do a pre-wedding trial with your beauty team. This will allow you to work out any kinks so that you're sure to be happy with the final result come wedding time. You may find that the hairstyle you thought you wanted didn't look right on you, or that you love a red lip more than you realized!
For ultimate efficiency, schedule your hair and makeup trial in conjunction with your engagement shoot or bridal shoot. This way you'll get to try out the look in front of the camera and see how it holds up to the elements.
Makeup for the Camera
Though it's a total myth that the camera adds pounds, it is true that your makeup will photograph a little differently than the way it looks when you're seeing yourself in the mirror. Makeup artists know to go a little more dramatic with makeup for it to come through in photos. Keep this in mind and find a balance between what will look good in your photos and what won't feel like "too much" when you're chatting face to face with your guests.
Getting Ready on the Wedding Day
With wedding day hair and makeup, it's best to plan for an early start. This is especially true if your bridesmaids will be having their looks done professionally and if you have a large number of bridesmaids or planned for elaborate makeup or hairstyles. Work with your beauty team to plan out a timeline that fits your day, and always err on the side of caution. The last thing you want on your wedding day is to feel stressed or rushed, so build in plenty of buffer time.
In most cases, the bridesmaids will get their hair and makeup done first, and the bride will go last. This getting ready time may seem like it will last forever, especially if you have a large bridal party, but it's a wonderful part of your wedding day. Take advantage of the time to relax in the bridal suite with your friends, sip champagne, munch on fruit or other goodies, chat, listen to music, and share moments with your friends. This is also a great time for photos. I usually recommend having the final hour or two of your getting ready time photographed. Your photographer will be able to capture beautiful details of your dress and accessories, and catch you putting on the finishing touches and getting into your dress. There are often beautiful and emotional moments as everyone prepares for the main event.
How to Choose Your Hair and Makeup Artist
As you start to search for your beauty team, look for artists who specialize in weddings. There are logistics and factors on a wedding day that go beyond the usual considerations of a salon hair or makeup artist. Finding a wedding specialist with lots of experience will ensure a smooth experience. When you find some good candidates, read reviews and look at photos of their work. Narrow it down to a few options and reach out to see if they're available for your wedding date. Find out how they approach the hair and makeup process on the wedding day and ask about what timing they recommend for your trial.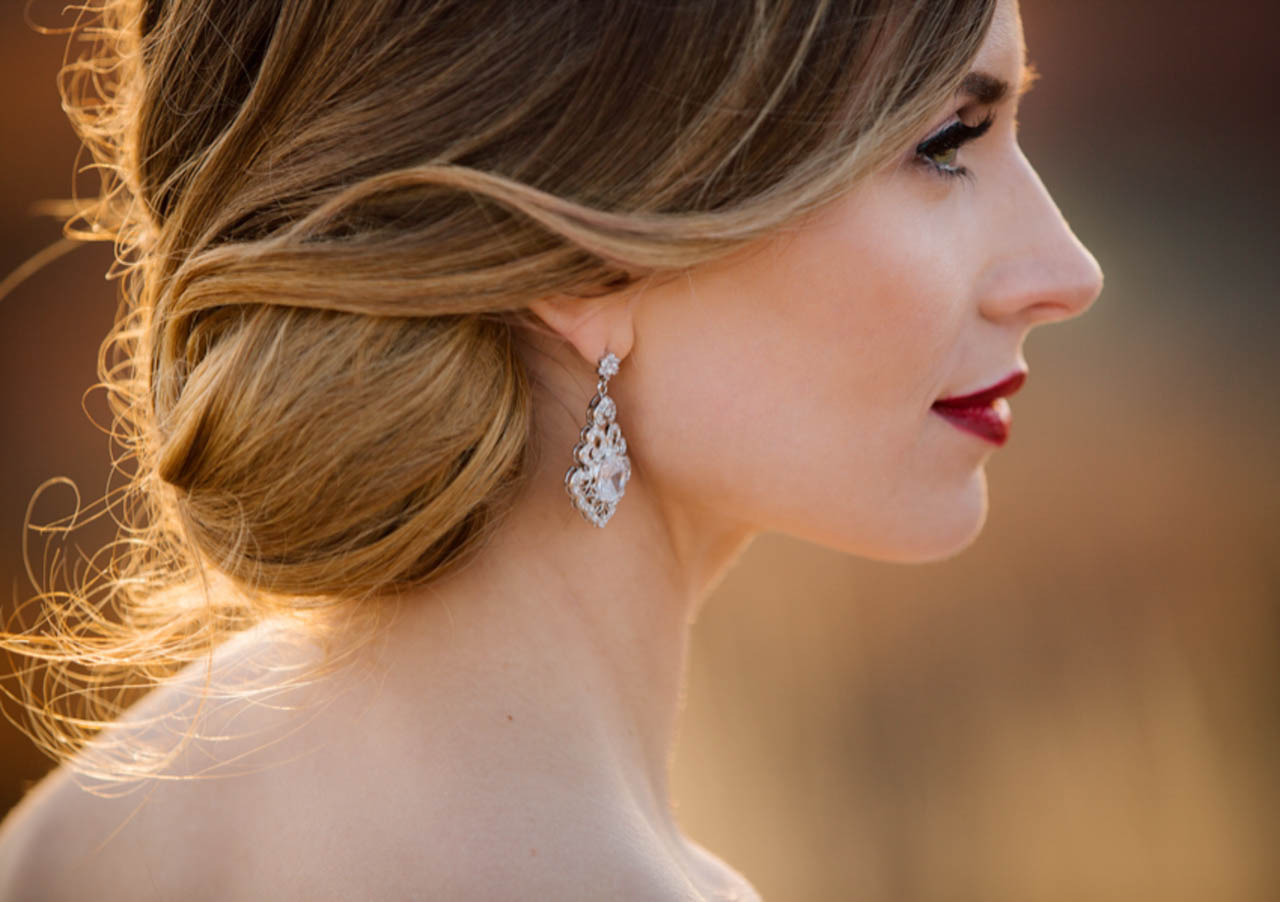 My Recommendations for the Best Beauty Artists
Below are my recommendations for the top hair and makeup artists in Utah. These are wonderful professionals who are amazing at what they do and will make you feel like the absolute best version of yourself on your wedding day.
Versa Artistry
Visit Website
Versa artistry began over a decade ago with the vision of founder Flavia Carolina. Their specialty is bringing out their clients' natural beauty. Versa Artistry knows that beauty comes in many forms, and will work with your desires and natural features to make you positively glow on your wedding day. They don't believe in transforming you, but in helping you to see the beauty that others see in you.
Versa has grown into a versatile team of professional artists specializing in onsite hair and makeup for weddings. When you book with Versa artistry, you'll be booking a team rather than a single artist, which means that they can accommodate even large groups easily.
Location
Based in Salt Lake City and Park City
Cost Information
$90 starting price for hair styling
$100 starting price for makeup
What's Included
Consultation, Lashes, Onsite Hair & Makeup
Additional Options
Trial Run, Airbrush Makeup, Contouring, Tattoo Coverage, Updos, Blowouts, Extensions, Textured Hair Styling, Facials
Janelle Ingram
Visit Website
Janelle Ingram is a talented hair and makeup artist with over ten years of experience. She treats each of her clients like an old friend and is devoted to helping them feel happy, relaxed, and beautiful on their wedding day. She will create a completely personalized experience for you and believes that beauty comes from the inside out. Because of this, her focus is on enhancing your features and allowing your natural beauty to flow.
Location
Based in Salt Lake City
Cost Information
$250 starting price for bridal hair and makeup
$190 starting price for attendants and family members
Packages available
What's Included
Consultation, Lashes, Onsite Hair & Makeup for groups of up to 10
Additional Options
Trial Run, Contouring, Tattoo Coverage, Updos, Blowouts, Extensions, Touch Ups
Hair & Makeup by Steph
Visit Website
Stephanie Brinkerhoff has been helping brides to look their best on their wedding days since 2007. She is based in Utah, but often travels internationally for destination weddings and to teach workshops to other beauty artists around the world.
Location
Based in Salt Lake City
Cost Information
$150 starting price for brides
$75 starting price for attendants and family members
What's Included
Consultation, Lashes, Onsite Hair & Makeup
Additional Options
Trial Run, Airbrush Makeup, Contouring, Updos, Blowouts