The Best Utah Wedding Caterers
Updated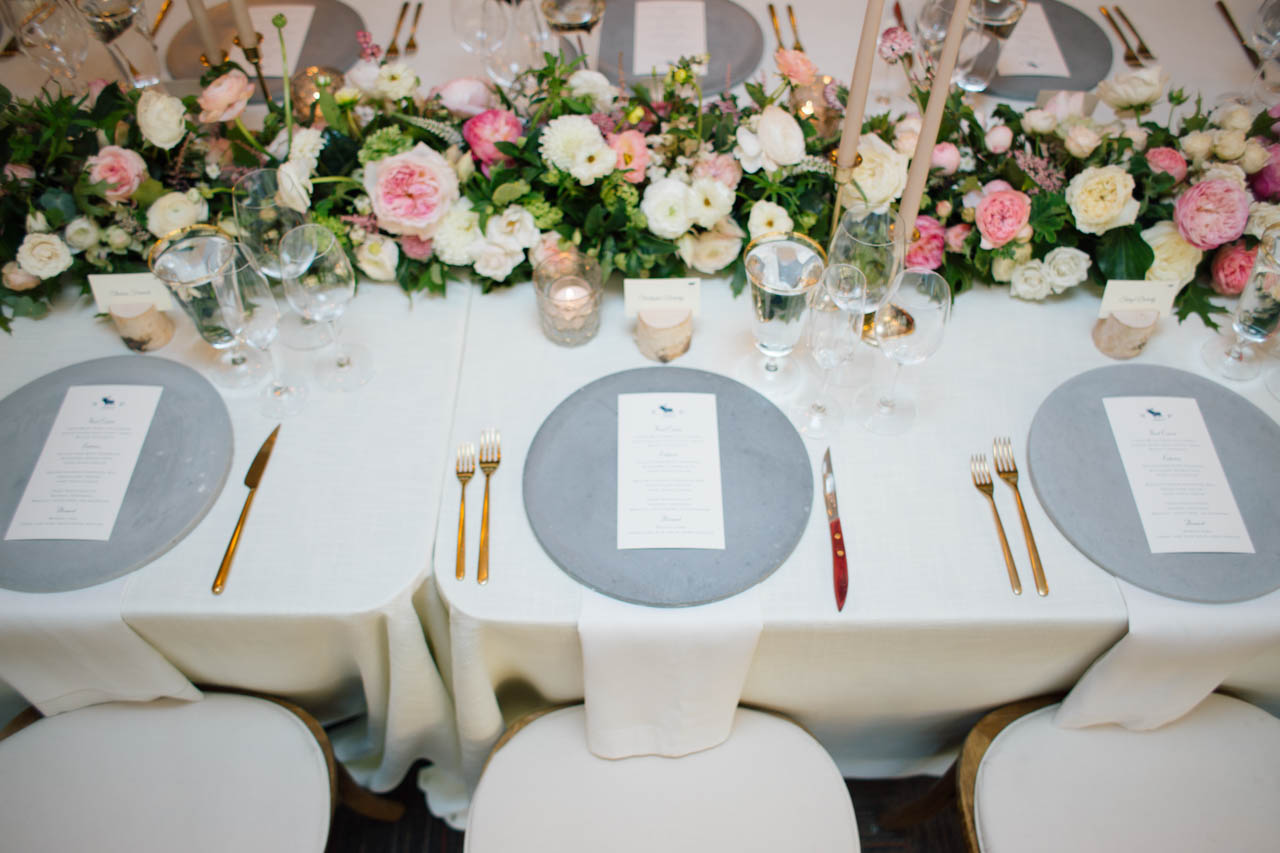 One of the best things about your wedding is the opportunity to bring together all the people you care about most to celebrate your love. It's such a joyful gathering! In my experience, all the best gatherings happen around delicious food. This is why your wedding catering is important. Sharing a meal with the guests who took the time to be there for you is a wonderful way to celebrate.
A great wedding caterer will be able to create an experience that you'll remember for a lifetime. They specialize in bringing people together and delighting their senses. These are a few things you should keep in mind as you start looking for your wedding caterer.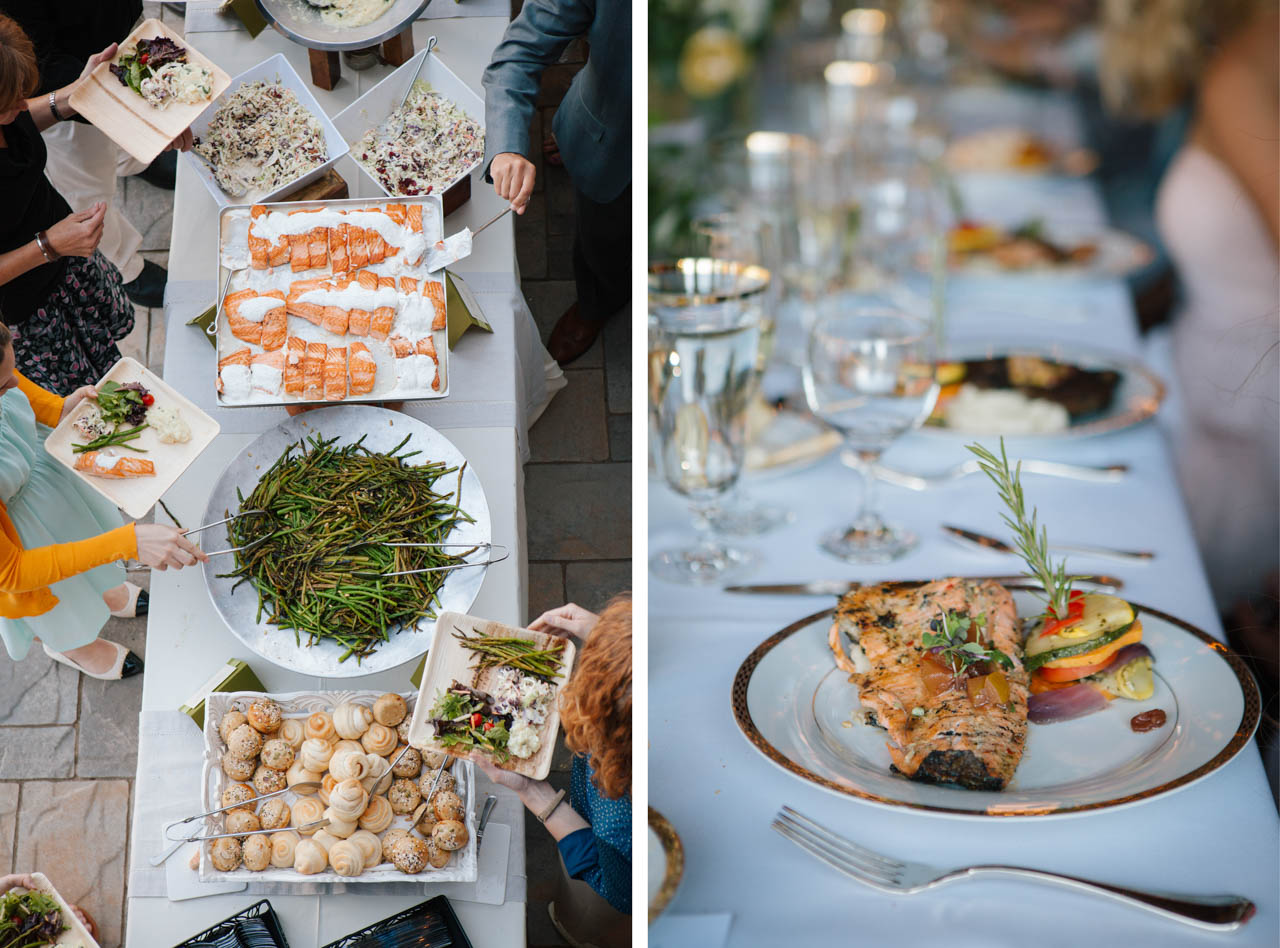 Things to Consider When Choosing Your Caterer
Consider Your Taste Preferences
First, taste! What is your favorite type of food? What sort of culinary experience do you want to create for your guests? Do you love Asian fusion, rich Italian meals, or elegant French flavors? Jot down some notes on what you envision, keeping in mind what would fit well with the overall style of your wedding. Think back to a memorable meal you shared with your family or fiance and consider the ways you might bring the best elements of that experience to your wedding. If you're unsure what you want, your catering company will be able to provide you with some sample menus. Look them over and see what gets your mouth watering.
Also keep dietary restrictions in mind. Do you need gluten free options, or are some of your guests vegetarian? Your caterer will be able to provide for these needs if you communicate them in advance so that they know what to plan for.
The Size and Style of Your Wedding
Another thing to consider is the size of your wedding. You'll be paying for the catering per guest, so be aware of how the guest count will impact your catering budget. You should have an idea of how many guests you plan to invite before you start contacting caterers. If your parents insist on inviting everyone they've ever met and you don't have the budget for a full dinner for each of them, you may opt for a large open house style reception with minimal food offerings like a dessert buffet. Or maybe you've always dreamed of sharing fancy appetizers and a three course feast with a smaller group of guests. Those two styles of wedding day lend themselves to very different catering options, so be conscious of your own needs and what might fit them best.
The most common serving styles for wedding catering are passed appetizers, plated meals, and buffets. Passed appetizers are perfect during a cocktail hour. Servers will circulate among your guests with delicious bite sized hors d'oeuvres for them to sample as they stand around and mingle. A plated meal is a more formal offering. A team of servers will deliver beautifully presented plates to each guest at their table. They'll also clear empty plates and refill glasses throughout dinner. If you go for a buffet, guests will bring their plates up and either serve themselves or be served by staff from large dishes. You'll likely want to coordinate buffet service table by table so that the line doesn't get too long. Whatever you decide, think about the way that food fits into your overall vision for the day.
The Importance of Great Service
Even though the menu and food itself is the star of your catering plans, you want to consider the overall service a catering company can offer too. Having an efficient and professional service team is a really important factor. They'll make sure that things go off without a hitch from the food setup and presentation, to passing the hors d'oeuvres, to making sure plates are cleared and glasses are refilled in a timely manner.
Catering to Your Wedding Venue
Be sure to research any restrictions your venue may have. They might require that you use their in-house catering or choose from their preferred caterers. If those restrictions don't apply, find out what their kitchen facilities are like and check with your caterer of choice to make sure they can work with that venue. Depending on the particulars of each space, your caterer may suggest alternative menu options or serving styles.
Feeding Your Other Wedding Vendors
Don't forget to feed your vendors! Consider which of your vendors will be spending long hours bringing your wedding vision to life and build in some time for them to stop and eat for a few minutes. It's usually good to provide a meal for your band or DJ, photographer, videographer, and event coordinator. Your caterer will be able to add them to your guest count, or possibly provide a separate vendor meal for them to enjoy. Communicate with them so that they know you planned a meal for them. Sometimes vendors get so busy they don't think to ask, or they don't want to be presumptuous or rude by helping themselves to the buffet.
My Recommendations for the Best Caterers in Utah
Now that you have some things in mind, it's time to start looking into caterers for your wedding! Websites like WeddingWire and the Knot are a really helpful place to start, as are personal recommendations from friends.
Below are a few of my absolute favorite Utah Wedding Caterers. You can't go wrong with any of these options. They provide a flawless experience and absolutely delicious fare, and will work with you to customize the menu and design the festivities of your dreams.
Culinary Crafts
Visit Website
Culinary Crafts is a family run catering company that has been providing Utah weddings and events with sumptuous food and incredible service for over 30 years. It's no surprise they've won "Best of State" for 20 years running. Culinary Crafts goes beyond just serving food. They are full service event planners who create an experience and enhance the entire wedding day by contributing to the decor with beautiful tablescapes, adding personal touches, and helping everything run smoothly.
Culinary Crafts offers 2,000 menu items, but there's no need to get overwhelmed. They'll personalize a menu with your tastes and preferences in mind. Their dedication to amazing service, delicious food, beautiful presentation, and ultimate professionalism easily puts them into the top tier of Utah wedding caterers.
Location
Based in Salt Lake City, UT
Cost Information
$64 per person average price for plated service
$50 per person average price for buffet service
$60 per person average price for stations
$30 per person average price for hors d'oeuvres
What's Included
Consultation, China, Flatware, Servers, Delivery, Setup, Cleanup
Additional Options
Chairs, Tables, Linens, Bar Service, Barware, Linens, Gluten Free, Lactose Free, No Pork, Halal, Kosher, Nut Free, Organic, Vegan, Vegetarian
LUX
Visit Website
Lux is another incredible Utah catering company that puts excellence first. They have been bringing people together since 1995, and have deep relationships with local farms and food producers to bring the freshest local ingredients to the table.
In addition to amazing food and wonderful service, they also offer event planning, design, rentals, and floral services. They have accumulated an impressive list of well deserved awards. Lux catering is innovative and dedicated to exquisite culinary experiences. They pride themselves on providing epicurean, boutique service for their clients to bring their events to life with a personal touch.
Location
Based in Salt Lake City, UT
Cost Information
$19 per person starting price for buffet dinner service
What's Included
Consultation, Tasting, Event Coordinator, Servers, Delivery, Setup, Cleanup
Additional Options
Chairs, Tables, Rentals, Flatware, China, Glassware, Barware, Decor, Flowers, Bar Service, Gluten Free, Lactose Free, No Pork, Halal, Kosher, Nut Free, Organic, Vegan, Vegetarian
Have Party Will Travel
Visit Website
Have Party Will Travel is another Utah catering mainstay. They have been creating delectable meals for events for 25 years. They offer full service catering, and their state of the art mobile kitchen means that they can cater an amazing meal in any location. They are dedicated to quality ingredients and from scratch unique preparations. Have Party Will Travel will work directly with you to create a personalized menu that will please any palate.
Location
Based in Salt Lake City, UT
Cost Information
$50 per person average price for plated service
$40 per person average price for buffet service
$30 per person average price for stations
$25 per person average price for hors d'oeuvres
What's Included
Delivery, Set Up, Clean Up, Servers, Tasting,
Additional Options
Bar Service, Barware, China, Linens, Flatware, Glassware, Gluten Free, Lactose Free, No Pork, Halal, Kosher, Nut Free, Organic, Vegan, Vegetarian