The Best Utah Wedding Cakes
Updated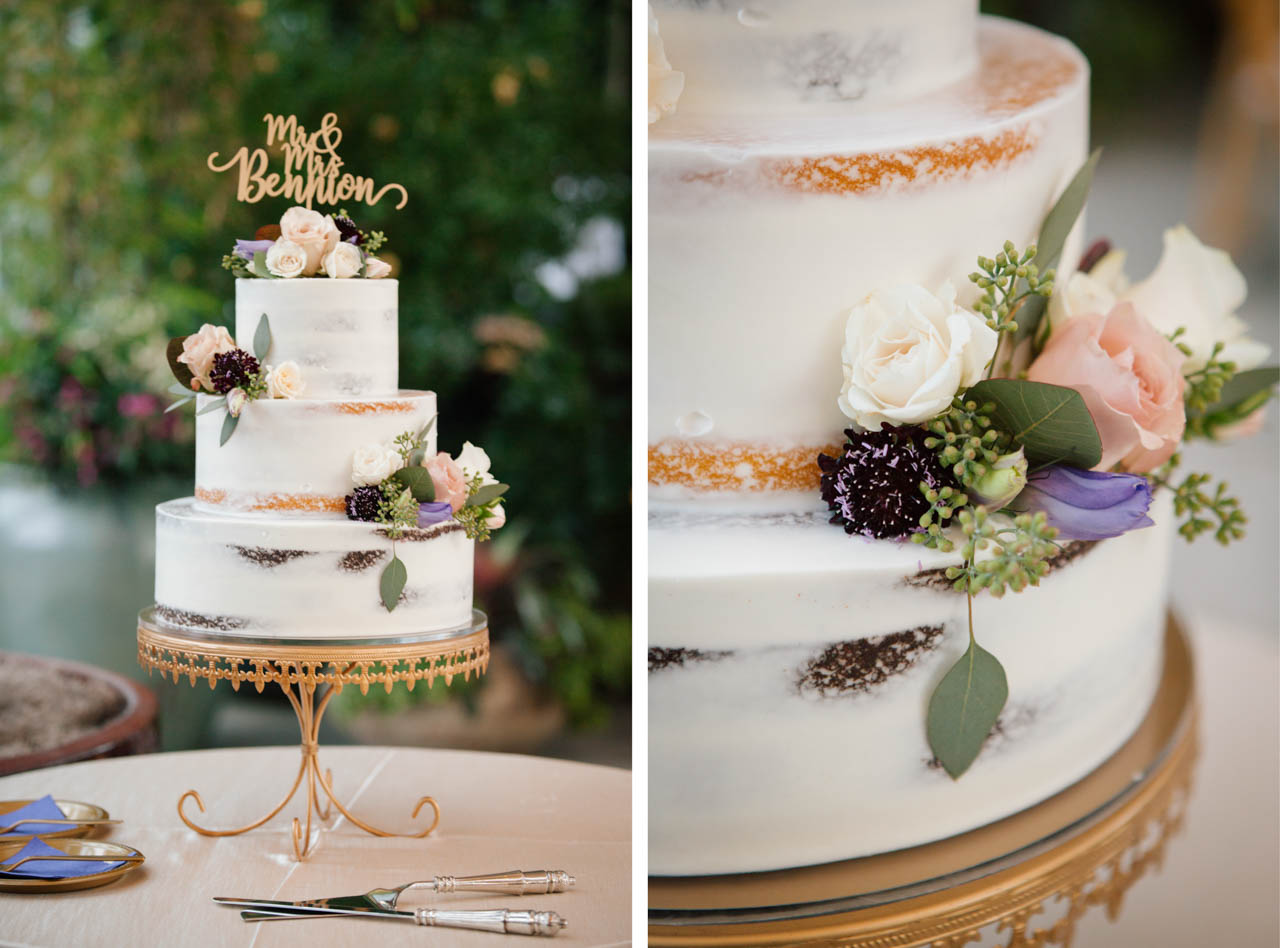 Your wedding cake is more than just a delicious dessert. It's also a fun tradition, a work of art, and yet another opportunity for you to visually communicate your wedding's unique style. The cake can be one of your wedding's main focal points. Though a tiered cake is the most classic go-to option, your wedding dessert display can also offer an opportunity to try something different and fun. Do you want a large and intricate multi-tiered masterpiece to dominate the scene? Maybe you'd like a small display cake surrounded by other desserts. How about a collection of small cakes on different stands, pies, cupcakes, cake pops, macarons, or cookies? Just like any other part of your wedding day, you can get creative with the wedding cake or dessert to express you and your fiance's personal style and taste.
Whatever you choose to offer for dessert at your wedding, you'll want a great bakery to help bring your vision to life. Here are some tips on what to look for and recommendations for some amazing Utah cake creators.
Wedding Cake Tips
Think About Your Overall Wedding Style
Before setting out on your cake search journey, it's important to have a few things in mind. Take your overall vision for the look and feel of the day, and see if you can distill it down to a few descriptive words. This will help inform and narrow down your choice of cake style. Are your words modern, minimalist, and bright? Maybe a geometric cake with origami details would be a good fit. Elegant, traditional, and glam? How about a sculptural fondant cake with a monogram and sparkly details! Romantic, soft, and floral? I'm picturing smooth white buttercream, some textured layers, and sugar flowers. Rustic, relaxed, and nature inspired? Maybe a semi-naked cake with berries and greenery would look just right. The options are nearly endless, so it's helpful to start with some ideas in mind. That said, your cake designer will bring some ideas of their own to the table. They may come up with something that you love, but would never have thought of yourself. Be willing to listen to their expert advice too.
In addition to having an idea of the style of cake you like, it will also be good to share certain other wedding details with your cake designer. These include your date, venue location, the overall theme and look of your wedding, your color scheme, guest count, budget, and dietary restrictions. Also don't forget about your cake accessories, such as the cake stand and cake topper. Your cake designer may offer or rent some of these items, or might suggest some options that would look great with your cake. The bakery will take all of these things into account to create a design and pricing proposal for your cake or dessert spread.
Understand Fondant vs. Buttercream
Confused about all this talk of fondant vs. buttercream? You're not alone. Though cakes can be topped with other things, fondant and buttercream are the two most common options.
Fondant is frosting that has an almost clay-like consistency. It can be rolled into sheets to coat cakes with a perfectly flat, smooth surface. Fondant can also be stamped, pressed into molds, or printed with customized designs. This allows for many design possibilities and makes fondant a great choice if you want an elaborate cake.
Buttercream is what you think of when you imagine classic frosting. Because it's light in texture, rich in flavor, and made with butter, many couples find the flavor of buttercream to be preferable to fondant. Buttercream can be piped and spread, which allows for different types of designs than fondant.
Talk to your cake designer about the options they offer and which they think would be a better fit for the type of cake you have in mind.
The Cake Tasting
Once you've narrowed down your bakery choices and reached out to a few candidates to confirm their availability for your date, it's time to set up a consultation and tasting. This is the fun part! You'll get to meet the baker in person, talk about your ideas, and taste some of their delicious cake flavors. Though some bakeries allow walk-in tastings, you'll most likely need to set up an appointment. This way they will be able to prepare some flavors just for you. Ask your baker how many people they suggest bringing along. Some will suggest no more than two others come in addition to you and your fiance. While it's nice to get the impressions of your family and friends, you don't want to get overwhelmed by too many different opinions.
Before the tasting, eat a light meal or snack. You want to leave space for that delicious cake, but you don't want to be so ravenous that you scarf it down without savoring the flavors. Take time to chew and appreciate each cake flavor and filling. Try some bites of just the cake, some of just the frosting, and some of them together to get a sense of how all the different flavors and textures work together.
The tasting is also a good time to get to know your cake designer and make sure they're a good fit. You want someone you like, who communicates well with you, and who knows their stuff. Ask lots of questions about their ideas and their policies, and see how they respond to your thoughts.
Hopefully your tasting and consultation experience will result in a clear choice for who you want to create your wedding cake. Once you've made your decision, you'll want to get a written proposal and sign a contract to reserve your wedding date with the bakery. A deposit will likely be required as well.
My Recommendations for Amazing Utah Wedding Cakes
Just like with any other part of your wedding, it can be extremely helpful to ask around for recommendations and read reviews for the bakeries you're considering. WeddingWire, the Knot, and Google reviews are a great resource for reading about other couple's experiences. You can also ask your recently wedded friends about their cake recommendations.
Here are a few of the best cake bakers and designers in Utah. They are all fabulous, professional, great to work with and artistic. Best of all, they make delicious and beautiful cakes that will be a memorable part of your wedding.
Carrie's Cakes
Visit Website
With decades of experience baking incredible cakes for Utah weddings, Carrie's Cakes should be on your list of bakeries to consider. Though the original Carrie has now retired, she left her bakery in the extremely able hands of Alessandra. Ale spent years working closely with Carrie before taking over the business, and now brings her own fresh creativity and some extra Brazillian flavor to the legacy of Carrie's Cakes.
Carrie's Cakes offers dozens of customizable flavor combinations, and can design your cake to match your style. From intricate fondant sculptures to simple buttercream creations and everything in between, Carrie's Cakes cakes can make your sweetest dreams come true.
Location
Based in Lehi, UT
Cost Information
Starting at $275 for two tier cake (45 servings)
Starting at $450 for three tier cake (100 servings)
Starting at $750 for four tier cake (200 servings)
What's Included
Consultation, Private Tasting, Custom Cake Design
Delivery, cake stands, and other accessories are available for an additional fee
Additional Options
Gluten-free, lactose-free, and nut-free cakes
Groom's Cakes
Cupcakes
Cookies
Flour and Flourish
Visit Website
Cassidy not only bakes delicious and beautiful cakes, she is also a true artist when it comes to sugar flowers. Her designs have a lovely modern sensibility with the romantic touch of floral art. They perfectly blend minimalism and elegance.
Flour and Flourish offers ten mouthwatering and unique cake flavors as well as seasonal options. The cake is rich and the frosting is thick and creamy. Cassidy makes everything from scratch, from the cakes to the fillings and fruit purees. She insists on quality and uses butter only (never shortening) in her cake and frosting. That's what makes them so flavorful and decadent.
From quality ingredients to beautiful design, it's amazing to see the way in which simple elements can come together to create something truly stunning. Flour and Flourish embodies good taste in every sense of the term.
Location
Based in Orem, UT
Cost Information
$450 minimum order October thru April
$650 minimum order May thru September
What's Included
Consultation, Custom Cake Design
Private tasting, delivery, cake stands, and other accessories also available
Additional Options
Gluten-free
Groom's Cakes
Macarons and other desserts
Granite Bakery
Visit Website
Granite Bakery has been a mainstay in the Utah wedding cake scene since 1983, and they create 900 wedding cakes a year. They are a family run bakery and pride themselves on their experienced team and good old fashioned values, making sure everything they serve is "baked like grandma's."
They offer 24 different cake flavors and nearly 20 different filling options, which you can mix and match to make endless combinations. Their team will work with you to come up with a design and flavor combination you'll love.
Granite Bakery is experienced, professional, and offers a wide range of styles and flavors to suit any taste.
Location
Based in Salt Lake City, UT
Cost Information
Starting at $225 for two tier cake (45 servings)
Starting at $375 for three tier cake (105 servings)
Starting at $550 for four tier cake (175 servings)
What's Included
Consultation, Custom Cake Design, Open House Tasting, Cake Stand
Delivery available for an additional fee
Additional Options
Gluten-free
Dessert Buffets
Groom's Cakes
Cupcakes
Sheet Cakes
Cinnamon Knots
Cookies