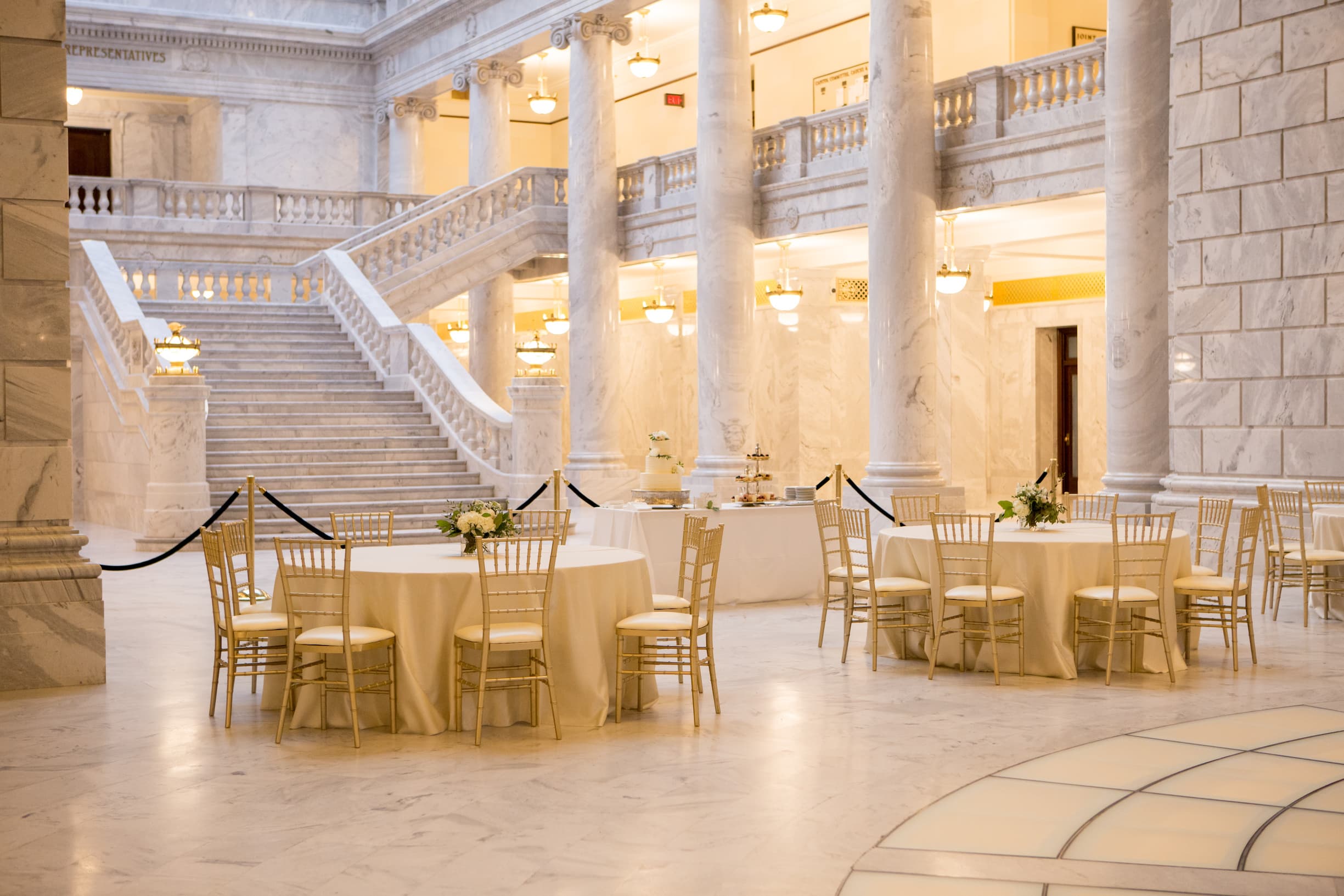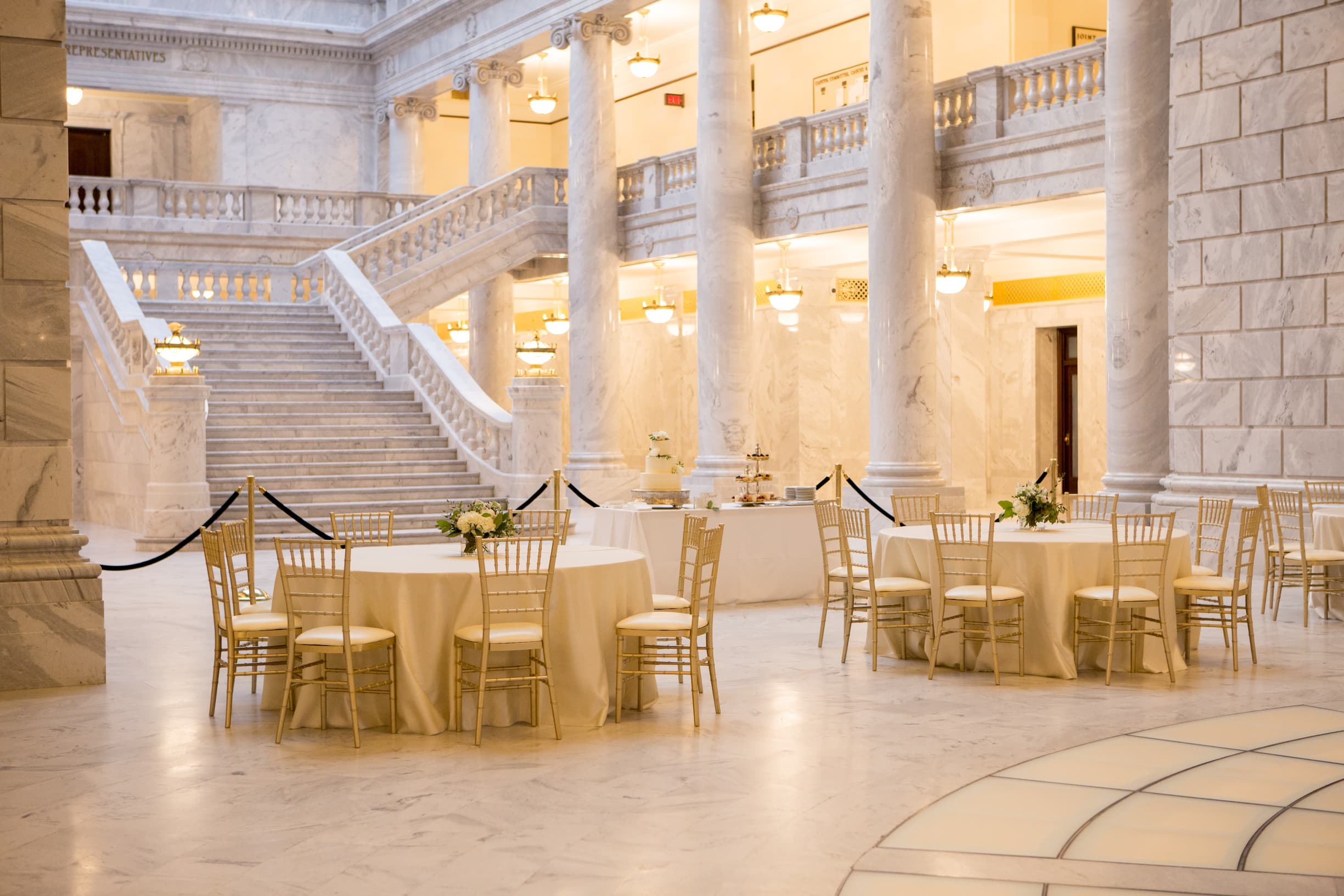 The Grandeur of the Utah State Capitol: A Stunning Location for Weddings and Receptions

The Utah State Capitol is a stunning location for a wedding or reception. Located in Salt Lake City, it is a grand and historic building that has been a prominent landmark in the state since it opened in 1916. There are both indoor and outdoor spaces available for events.

The Rotunda

The Rotunda is the premier space for weddings at the Capitol. It is a spacious and elegant venue with a ceiling that reaches 165 feet above the floor and a grand marble staircase at the end of each atrium. It can accommodate up to 500 guests for a ceremony or 320 guests seated at tables. The Rotunda is filled with history and symbolism, making it a unique and memorable location for your special day. The rate for a weekday rental is $2000, or $2300 for a Friday, Saturday, or Sunday rental.

Outdoor Spaces

In addition to the Rotunda, the Capitol also has two outdoor plazas available for weddings. The East Plaza is perfect for evening events and offers a complete view of Salt Lake City and the surrounding mountains. The West Plaza is a mirrored version of the East Plaza and also has views of the southwest cityscape. Both plazas have a rental fee of $1300.

Catering and Rentals

Please note that all catering at the Capitol must be done through an approved caterer. Chairs, tables, easels, microphones, pianos, and a dance floor may be rented for your event.

Experience the Elegance of the Utah State Capitol for Your Special Day

The Utah State Capitol is a beautiful and unique location that is sure to add a touch of grandeur to your wedding or reception.
Website
https://utahstatecapitol.utah.gov/
Gallery
photos by Claire Marika Photography