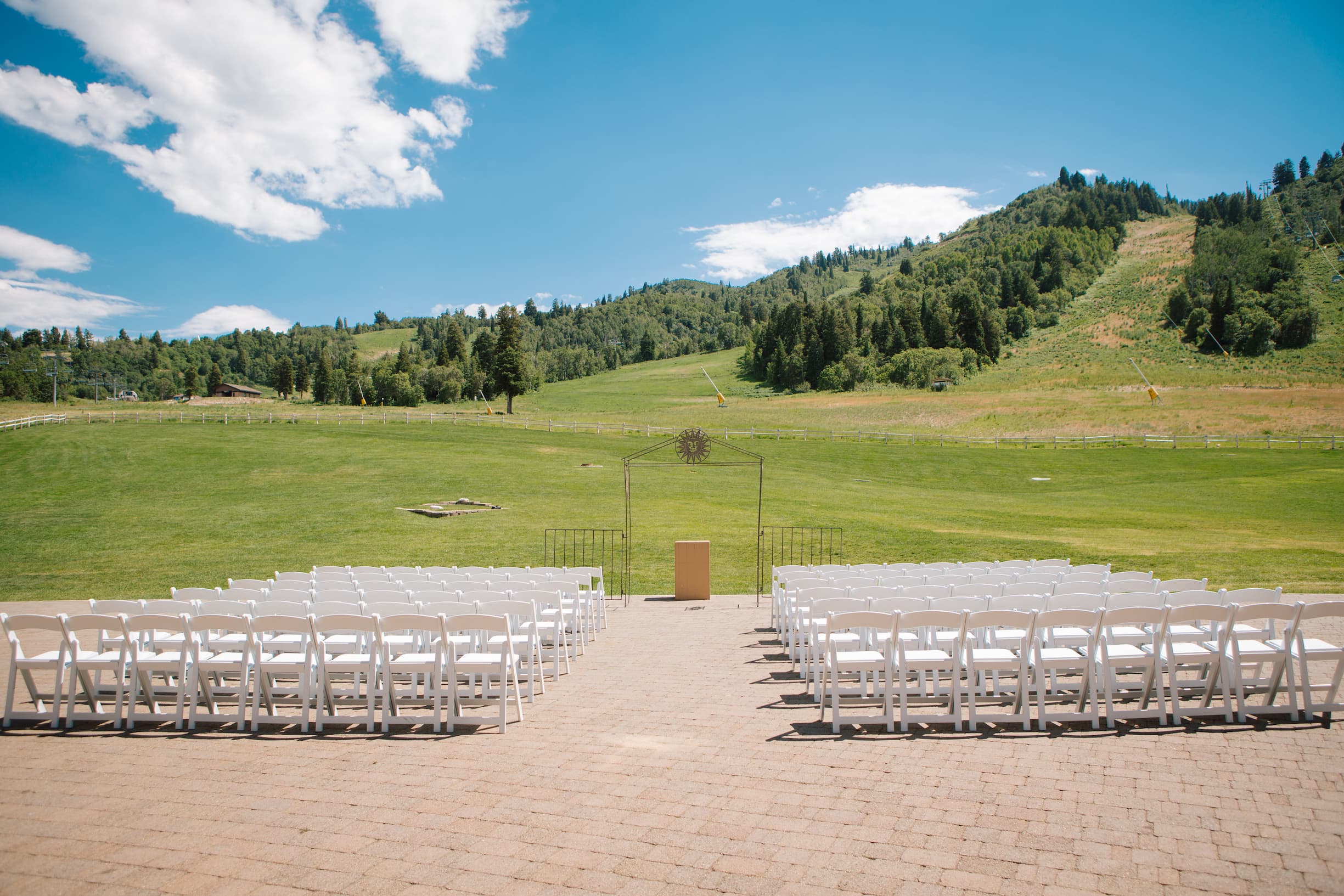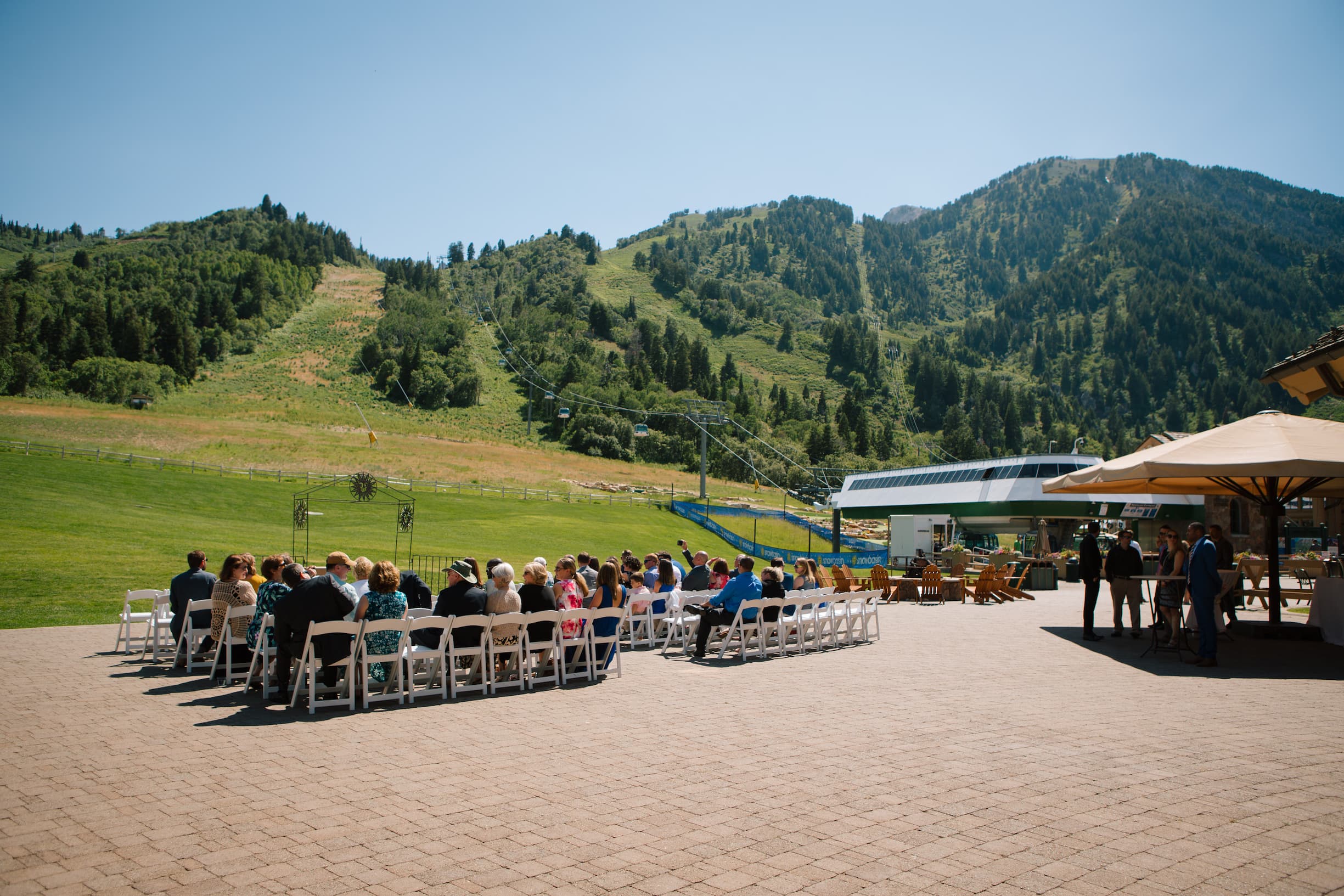 Introduction
For stunning mountain views in a serene setting, easy access, wonderful service, and beautiful facilities, look no further than Snowbasin Resort. This is one of my favorite mountain wedding venues because the scenery is beautiful and everything about the venue feels both effortless and elegant.
If you're based in the Salt Lake, Provo, or Park City area, Snowbasin is a bit more of a drive than the other mountain spots I'm recommending, but I promise this venue is worth it. Snowbasin feels far away from the city hubbub, the drive up to the resort offers gorgeous views, and the resort itself feels comfortable and welcoming. Also, parking is the easiest of any ski resort venue I've worked at.
Snowbasin can host weddings year round in two different venues. Both have outdoor and indoor spaces where you can celebrate no matter what the weather is like.
Earl's Lodge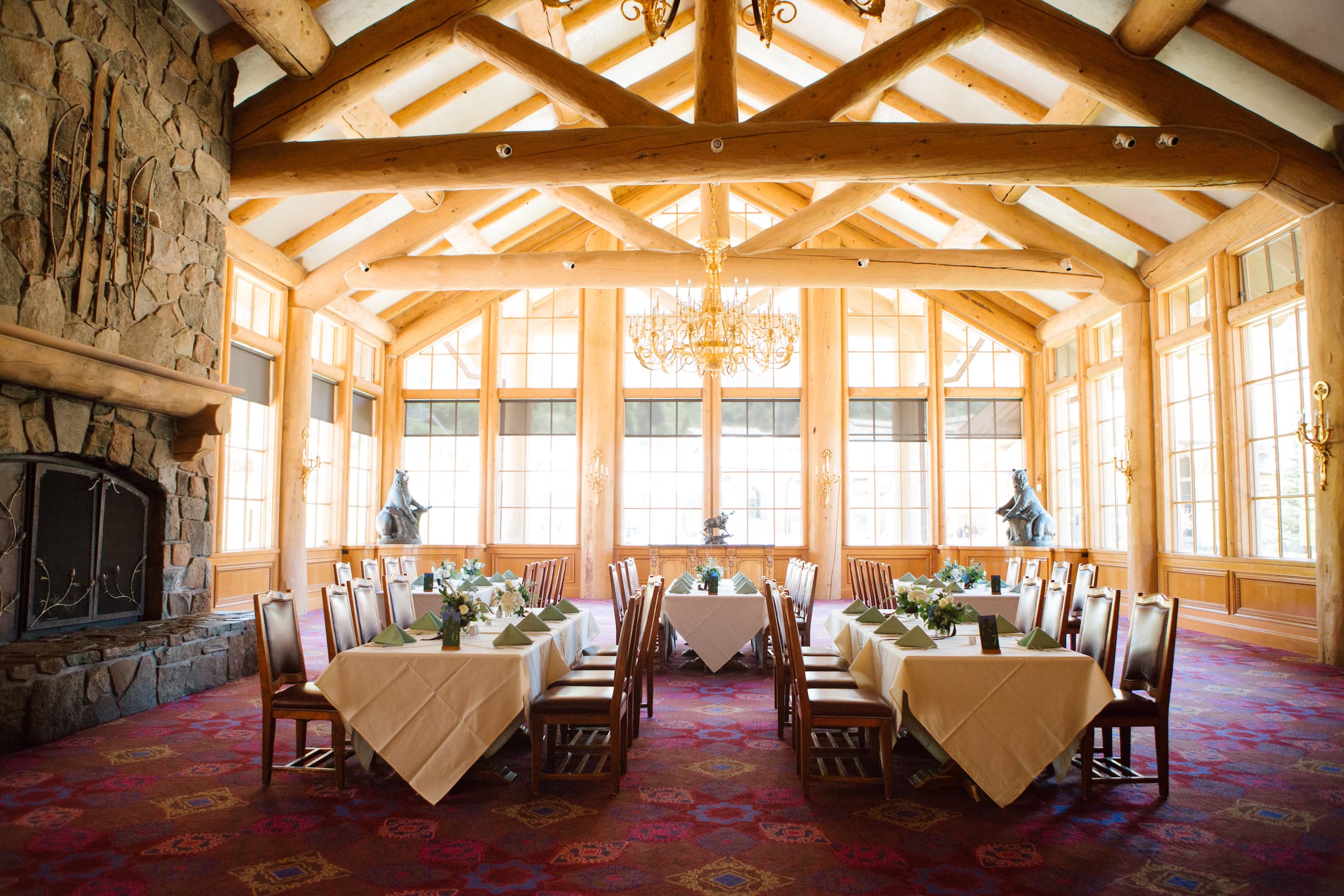 Earl's Lodge is at the foot of the slopes, just a few steps from the parking area. It blends rustic charm and elegance perfectly. The architecture features high ceilings with wooden beams, cozy fireplaces, and large windows looking out to the mountains. There's also a beautiful curved staircase leading down to the lower level. There are two large connected dining areas which open to a huge patio and grassy lawn. There's also a smaller banquet room for indoor ceremonies or more intimate gatherings.
Needles Lodge
Needles Lodge is on the mountain at 8700 feet. Board Needles Gondola for a scenic ride up to the lodge. It's surrounded by rocky cliffs and 360 degree views of the mountains. There is a large indoor space with huge windows, as well as a glassed-in patio where you can enjoy the outdoors protected from the wind and elements. The indoor areas of Needles Lodge are warm and welcoming, with wooden beams and fireplaces.
Details
Contact Information
snowbasin.com/groups-weddings/weddings/
Location
Huntsville, UT
45 minutes from Salt Lake | 70 minutes from Park City | 85 minutes from Provo
What's Included
Cleanup, Setup, Catering, Serving Staff, Tables, Chairs, Linens, China, Flatware, Glassware, Parking, Getting Ready Rooms, Event Coordinator

Space & Capacity
Up to 500 guests

Accessibility
Wheelchair accessible

Pets
During the summer season, you may be able to arrange for your pet to join you outdoors.

Catering Options
Must use in-house catering

Alcohol Policy
Must use in-house bar service

Image Gallery
Photos by Claire Marika Photography